>

>

>

Surprising Monday to Friday Hospitality Jobs
---
Are you looking for a job in hospitality but still want your nights and weekends free?
That may initially seem like an impossible task, but it couldn't be further from the truth!
More and more companies are embracing Monday to Friday hours and flexible shift patterns - so that you can plan your job around your life, and not your life around your job.
Whether you're searching for your first job in hospitality, or simply looking for more flexibility in a new role, consider these 5 roles which may offer you weekday contracts:
1. Hospitality Assistant
Whether you're working in a restaurant or a bar, helping out with deliveries or assisting with customer service, these opportunities (particularly in Contract Catering) can offer you the chance to work full-time on normalised Monday to Friday hours. And often enough, these roles mirror 9-5 pm patterns because they're based in busy corporate environments.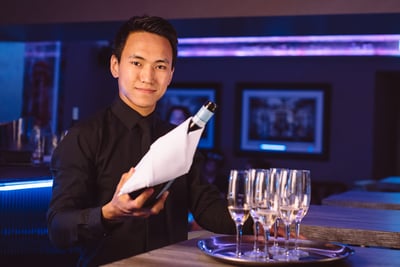 2. Barista / Café Assistant
This is another role that when properly researched can offer up the chances of more stable working hours. Why not try looking for a Barista role in an independent cafe or a corporate office setting? Most of the time, opening hours are restricted to Monday to Friday and offer earlier finishing times to correspond to the 9-5 environment.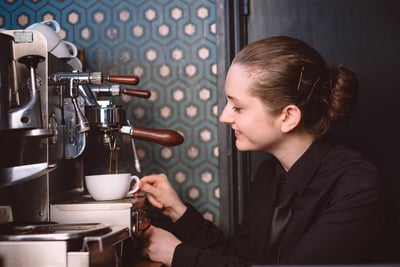 3. Catering Assistant
This role supports the Catering Manager in a range of food services including preparing and serving food and drinks, assisting with special events, and handling cash. A Catering Assistant role offers much of the weekday flexibility similar to Hospitality Assistant roles in Contract Catering - and you won't struggle to find full-time, Monday to Friday jobs in your area with a Google search or even on our job boards!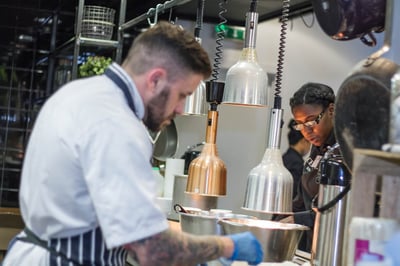 4. Kitchen Porter
Kitchen Porters support all of the behind the scenes action, like helping the chefs with food preparation, but mostly cleaning and washing up. Working in a busy kitchen often comes with the understanding that hours will be long, inflexible and requiring you to work on weekends. However, there are alternatives out there - think busy office building cafes, private Members Clubs and bakeries. Even some restaurants and hotels will offer you the flexibility of Monday to Friday and often working in the busiest periods of the day, such as the lunchtime rush. Again, just do your research and see what contracts out there offer you the best deal.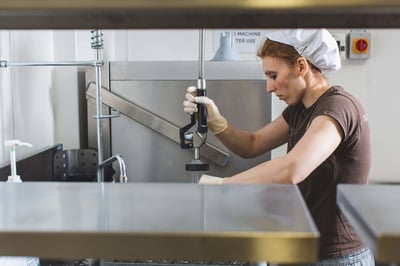 5. Chef de Partie
This may also seem surprising, but even chef roles are now edging towards becoming much more flexible - which are historically associated with highly stressful, demanding working environments with gruelling working hours.
Now many hospitality environments - whether that be in contract catering, independent restaurants or hotels and gastro pubs, now offer benefits to chefs (of all levels - from Commis to Executive). These benefits include full-time Monday to Friday hours, holiday packages and pension schemes to support a healthy work-life balance.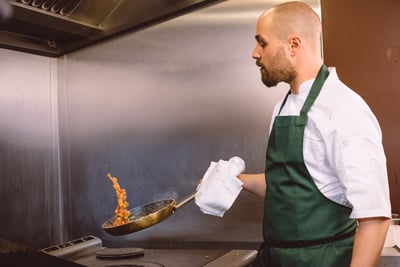 As you can see, there is a range of hospitality roles (and many more out there than listed here!) which offer the flexibility and stability of Monday-Friday hours compared to the usual demanding weekend jobs with late finishes – you just have to do your research.
Sites such as Caterer or Indeed can give you a pretty clear indication of whether a role can offer you this set-up, and it is always important to check whether you'll need to be flexible in working weekends every now and again - after all, this is hospitality!
Looking for a permanent role?