>

>

>

The best paid jobs in hospitality
---
Are you considering a long-term career in hospitality?
Then you're probably wondering which path will offer you the most progression, professional development, and of course - the best salary! As with any industry, the more experience and knowledge you have, the more money you will be able to make.

There will always be a demand for hardworking, friendly and attentive people to work in this industry, with many rewarding career paths to be explored - from working in a restaurant to running your own hotel!
So if you're looking to aim high in your field, these are some of the best roles to be reaching for:
Restaurant Manager
Average salary:

£23,000-£34,000

Whilst some high-end restaurants may require their managers to have a bachelor's degree in hospitality management, many other settings value experience above all else, making this is a very achievable role for those just starting out in hospitality - should you wish to climb the career ladder! A manager is in charge of the daily running of a restaurant, and typically help with hiring and training staff, creating schedules and setting standards for quality service. They also work behind the scenes and deal with all administrative responsibilities.
Hotel Manager
Average salary: £18,445 - £60,678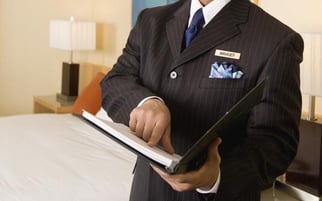 Hotel Managers have a range of duties; from hiring, training and managing staff to maintaining the standards and procedures of the hotel itself. They also spend time ensuring that bookkeeping and payment processing is maintained to a high quality, and serve as a crucial customer service function by working to resolve any guest complaints in a positive manner. Many people start as hotel employees, working their way up the ladder whilst gaining management qualifications along the way - making this one of the most thriving and desirable roles in hospitality!
Head Chef
Average salary: £25k-£37k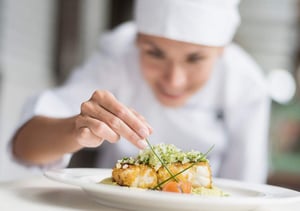 This is the role many chefs aim for when making their way up the career ladder - and with good reason, as it's one of the most well-paid and rewarding roles in the industry! This position usually requires years of experience, with specialized skills in particular cuisines and leadership experience. In some positions, head chefs may also be responsible for creating and modifying the menu or setting prices for selections. Whilst some employers prefer it if their head chefs have a culinary education background, this isn't a strict requirement, and most employers base it on the actual ability to cook and run a kitchen!
Head of Housekeeping
Average salary: £18,381-£24,654

Head Housekeeper roles involve a lot of managerial responsibilities and offer fantastic flexibility and wages, making it a great career path in this area of hospitality, especially in larger hotels and resorts. Within this role you would likely be reporting to a manager, whilst overseeing the entire housekeeping crew. A large portion of your role would involve inspecting work performed by the cleaning staff and ensuring that standards are met. You could also find yourself training new staff and providing guidance, creating shift schedules and maintaining inventories of cleaning supplies.
Sommelier
Average salary: up to £30,481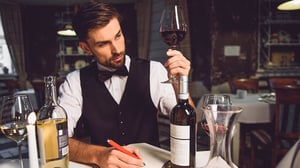 Do you have what it takes to become a master Sommelier? It's a profession that requires more than simply being a wine waiter, but the rewards are bountiful! To become a Sommelier you'd have to study wines extensively, which can be accomplished by attending a culinary school or receiving other Sommelier certifications. Many also hold bachelors degrees in hospitality or a related field. Sommeliers purchase and help customers select wines, maintain inventories and train other employees in wine knowledge in order to increase sales. As one of the most sophisticated and sought after roles in hospitality, it often comes with an impressive salary.
Flight Attendant
Average salary: up to £40,000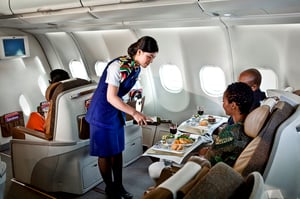 Whilst not the most obvious hospitality role out there, it can be one of the best-paying and varied career choices! Flight attendants help assure the comfort and safety of airplane passengers, provide food and beverage service on flights and act as customer service contacts with travellers, answering questions and handling complaints. So if you're looking for a unique hospitality role with outstanding pay, career progression, and a chance to travel the world - this may be a worthwhile job to consider!
Events Manager
Average salary: £25k-£40k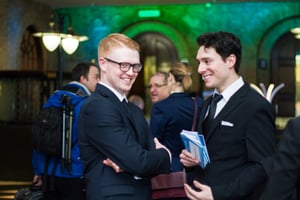 Have you got a flair for creativity, possess excellent communication skills and an ability to work under pressure? Then this high-paying role might be perfect for you! Event managers create, schedule, and bring to life events like conferences and parties. They'll work with clients in order to plan the event based on their needs (venue, atmosphere etc.) and work with caterers, DJs and venue owners to adhere to a clients' expectations. As well as experience in the field, a bachelor's degree in business, marketing, or communications is often required for this position, and you could find yourself progressing even further to an Operations Manager or Operations Director role with experience!
Is it time to look for a new role? Check out our 'RATE MY ROLE' quiz which will c
ompare your potential role to your current one and help
you decide if it's time for a change!