>

>

>

Trailwalker 2019 - Maciej's 60 mile charity challenge
---
Off to Work's own Regional Manager Maciej is taking part in the Trailwalker UK 2019, which will run from 20 Sep 2019 to 22 Sep 2019 and it's all for a fantastic cause - raising money for the charities Gurkha Welfare Trust and Oxfam UK.
The Gurkha Welfare Trust provides financial, medical and development aid to the Nepalese Gurkha veterans, their families and communities. Whilst Oxfam UK is the UK's leading charity working and campaigning with partners in over 90 countries worldwide to fight poverty.
Maciej and his friends Nik, Abbi and Arron were looking for a challenge that would test their physical and mental strength, whilst also helping others. That's when they came across Trailwalker, a challenge that will have them walking 60 miles without sleep or long breaks - all in under 30 hours!
They know it's going to be a tough challenge, especially walking through the night in unknown areas - but Maciej has a great support team who will support him and his friends by providing them with food, drink and encouragement along the way!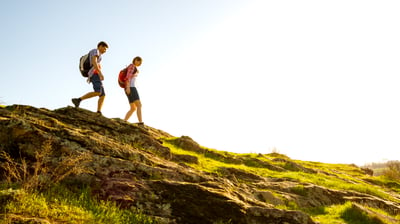 We wish Maciej the best of luck in this challenge and if you'd like to donate to this fantastic cause, please do so via his Justgiving page!