>

>

>

Introducing Razvan – Our Casual Chef turned Chef Recruiter
---
From behind the scenes to behind a desktop – we caught up with Razvan, Off to Work's newest Chef Recruiter, to chat about his career in the culinary arts, best memories with Off to Work, and his top tips for chefs!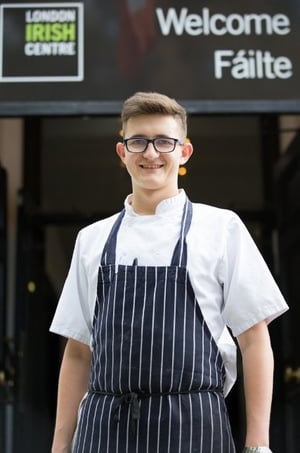 Razvan started with Off to Work as a Chef de partie on a casual contract in 2016. Since finishing his Masters degree, he joined the London office in July as Chef Recruiter for London and the South East.
He and the team are currently in the midst of a huge chef recruitment campaign, but Raz was able to slip away for a few minutes to talk to us about living, working and studying in London, his best memories with Off to Work so far, helpful industry tips, and his number one passion - food!
Tell us about your background, where did your love for food and the culinary arts begin?
It began in high school in Romania, where I started watching Master Chef! I didn't know what to do career-wise, but knew I wanted to complete a chef course. Then I found out about a Culinary Arts degree course in London, and decided to take the leap to move here! I had little experience in food, and it took a while to gain confidence but I eventually started working for Marcus Wareing at a 3 AA Rosette restaurant, which I think was the experience that made me fall in love with this industry.
Talk to us about your MA in Food Business Management. Do you have any tips for students considering courses such as this?
After my undergraduate degree, I wanted to complete a Masters in Management. It is not an easy course, and I believe you either love it…or hate it. Having a chef background is really helpful, as previous knowledge helps with the complex modules. In my case, I took an Applied Food Science and Product Development module which was very challenging – even with good knowledge and experience in the food industry. However, I would highly recommend it to anyone who is passionate about food and hospitality, but get some chef experience!
You've been with Off to Work for over 2 years. Do you have any favourite moments or experiences?
Indeed, time flies! The project in Berlin was great - we were there for a week cooking at Cisco Live and it was good fun being there with the whole team. I still remember my time as a coach, helping with Chef recruitment. The first chef assessment I did on my own was quite challenging as I was much younger than the chefs I was assessing. Memorable times!
How does it feel to work both the culinary side and now being part of the office BOH team? Do you feel your varied experience has helped with your personal and professional progress at Off to Work?
Absolutely! It helped me to understand the different needs of our clients, depending on their operation and size. Moreover, I got to see the strengths and weaknesses of our team and to understand what we need to put more emphasis on.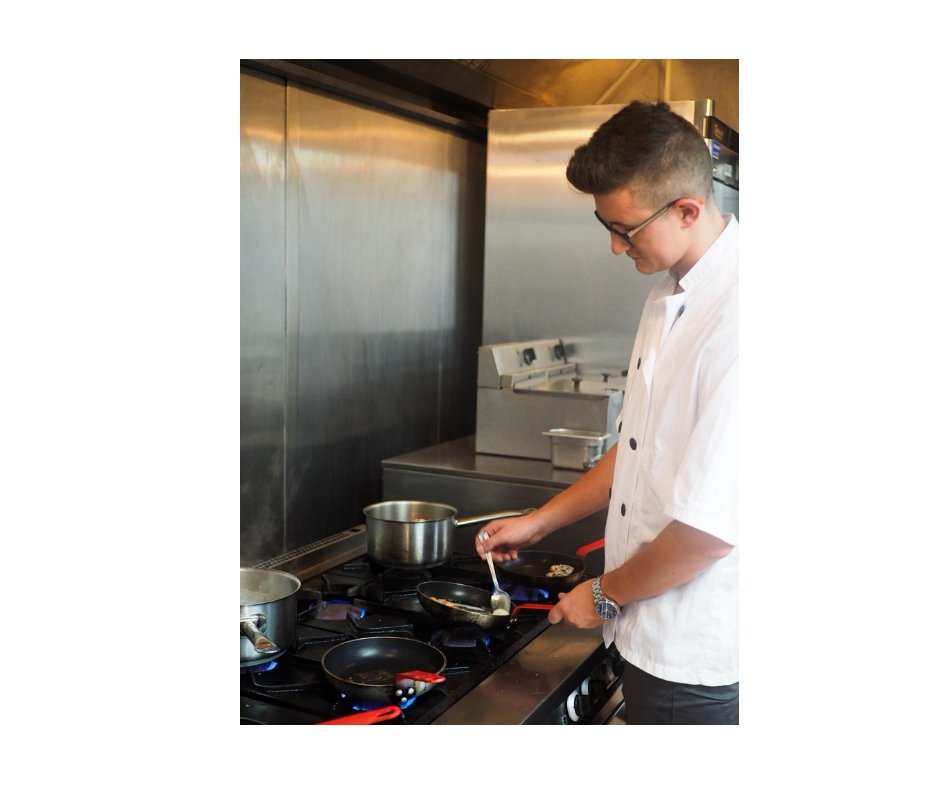 Tell us more about growing up in Romania, and what inspired you to move to London?
I grew up in quite a small town in Transylvania, so it had its limitations. My initial plan was to stay there and start a chef career. However, the plan changed. I wanted to do more than just a 3-month chef course and I wanted to live in a big city where I had the best opportunities. I had not been to London before deciding to go to university there, but I took a risk and it paid off!
What are your long-term goals?
I'd say my goal would be to have my own business. It's quite a cliché, but I'd love to run my own restaurant one day, so I'll see what the future brings…

And finally, what's your favourite dish? Either to cook, or to eat.
Although I love modernist cooking and experimenting all day, trying new techniques and flavour pairings. I also love my comfort food. Pasta Carbonara is one of my favourite meals to cook / eat, but I am also a chickpea lover and I can make a great hummus. I'm also a major chocoholic!

Razvan and the chef recruitment team are currently on the hunt for chefs of all levels and experiences to join Off to Work! Do you think you can handle the heat? Apply to become one of our chefs here!