>

>

>

London Team Awards 2019 Recap
---
Our successes would not be possible without all the hard work from our fantastic team members. That's why we were honoured to have the opportunity to celebrate all the amazing experiences they've enabled for us and our incredible clients at the Team Awards 2019!
On the evening of the 16th of April, we celebrated with over 250 of our superstar team members and 90 clients at the London Irish Centre in Camden.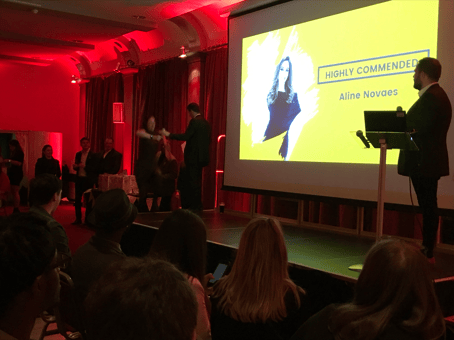 Mojitos and Old Fashioneds were served up by Exquisite Cocktails who, earlier that day, had provided customised brand-specific training to our staff to ensure our guests were treated to the best possible cocktails.
Guests enjoyed an array of tasty dishes prepared by our amazing team of Off to Work chefs, led by our Head of Hotels and BPR, Matt Paternoster.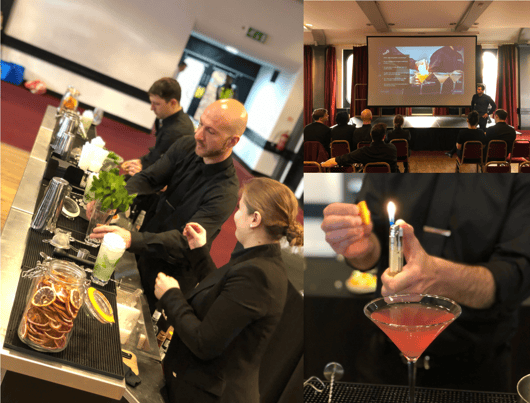 A jazz band accompanied the mingling and the delicious followed by a DJ who took over for the rest of the night. The photobooth and Instagram frame were also a hit among our guests!
It was definitely a night to remember, and we hope that our incredible team members and clients felt as valued and as appreciated as they truly are.
A big thank you to all the teams that organised the event and well done to all the nominees and winners!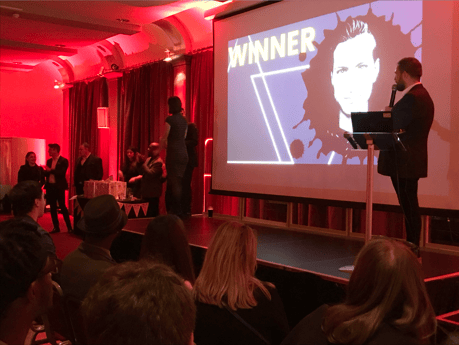 A big thank you goes to our sponsors and hosts for the Team Awards: London Irish Centre and YaHire which provided us with cutlery and dishware, as well to our clients who supported the event by providing exclusive prizes for our winners.
We look forward to seeing you there next year!
Ready to join Team Awards 2020?