>

>

>

Top Places to Study/Work from in London
---
Do you need to study or work in a quiet place in London? Don't worry, because this city offers some of the best study spots. Check out the top places that we selected.
1. The British Library
The British Library is home to the world's second greatest book collection, holding 150 million items. It is only minutes away from King's Cross station! People can enter the library for free, and student and members (over the age of 18) have access to a Reader Pass via online pre-registration. This place is perfect for studying productively. Bear in mind that the reading rooms are strictly controlled (you should leave your water bottle and bags in the cloakroom, and you are only allowed to bring in pencils to write with). Enjoy your studies with a beautiful inspiring background!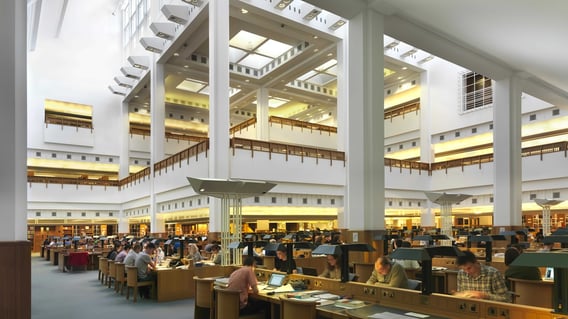 2. National Art Library
A stunning study space featuring a Grade II listed interior, located on the first floor of the Victoria & Albert Museum, Kensington. This library is open to the public and offers the topmost research catalogue for the fine and decorative arts. All you have to do to enter is registering online or in person when you visit. This is such a sophisticated space to conduct your studies, and you will love it!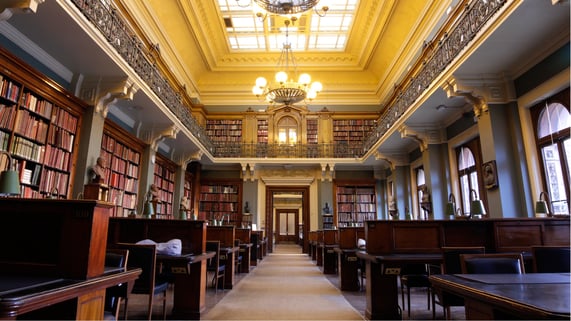 3. TY Seven Dials (Timberyard)
The slogan for this quirky and eccentric coffeehouse is "Tea, coffee, work and play. Reimagined". What does this mean? Timberyard café welcomes all workers all workers and students with a work-friendly space. You can choose between two venues; and try to be an early bird to get the best seats since these cafés are known for their work-conducive environment. Enjoy their delicious food as you read a book or type away.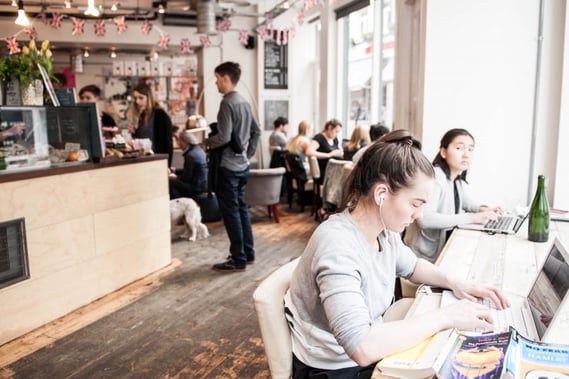 4. Wellcome Library
This library was founded by the Wellcome Trust, meaning that its main collection is based on the study of medical history, since it was Sir Henry Wellcome's major interest. The library is open to the public and offers a free membership. The Wellcome Library has all you need to work, it is highly equipped with computers, a study room, an assistive room for members to use whenever they want to use the audio software and more.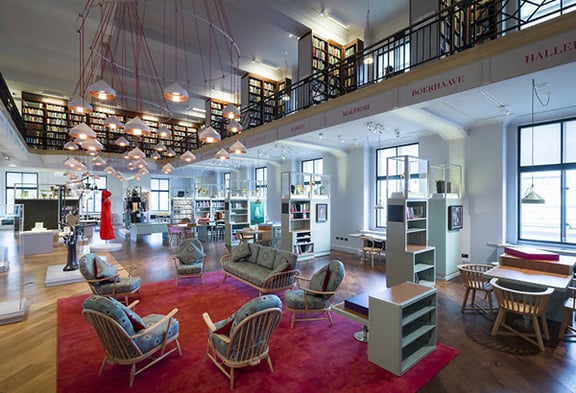 5. Ozone Coffee Roasters
Shoreditch is the perfect area for trendy coffeehouses, and some stand out more than others for working purposes. Ozone Coffee Roasters are noticeable for their work-friendly environment since their shop is filled with light and has a sophisticated industrial vibe. They provide spacious countertops, booths and benches (upstairs and downstairs) where you can sit down and start reading a book or answer all those emails from work. Not to mention that their coffee is outstanding!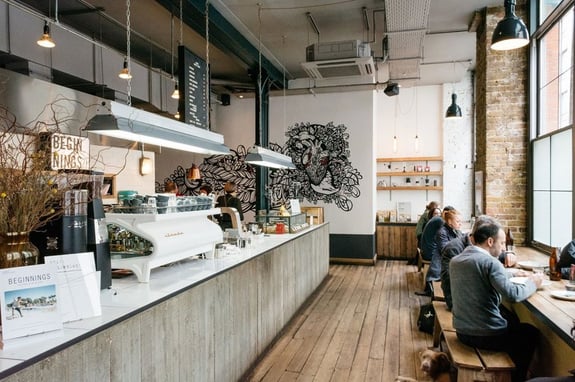 Are you looking for jobs? Do you know how to write a Cover Letter? Follow our tips!