>

>

>

How to Write a Cover Letter
---
When applying to a job, many adverts will ask for a cover letter, just as they ask for a CV. And sometimes recruiters will look at your cover letter first. Therefore, it is crucial to tailor your cover letter to each role you apply for.
A pro tip is to research the company and the role you are applying for. This will help you decide which of your skills and experience to focus on.
So where do you start? Consider the following guidelines when creating your cover letter.
1. HIGHLIGHT YOUR SKILLS AND EXPERIENCE
The main point of your cover letter is to highlight what you can contribute to the role and to the company.
Highlight your most relevant skills and experience. You should be able to provide evidence of how you have used the skills mentioned and results you've achieved.
Describe a situation where you used a specific skill and underline the positive results of your efforts.
Aim to use the same tone as the company's website and the job advert.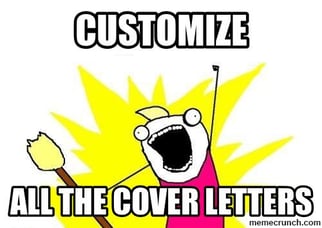 2. TIPS TO STRUCTURE YOUR COVER LETTER
If any contact details are provided, address your cover letter to the named individual to make it more personal. If not, you can use 'Dear Sir/Madam'.
The first paragraph is where you should state which role you are applying for and the name of the company. You can include a distinct compliment about the company to demonstrate you have done some research.
The next two paragraphs should reveal that you have the skills and experience needed for the role. (Remember to give evidence).
Finally, you should conclude with one or two sentences stating why you are appropriate for the role.
Direct them to any additional information, and ask them to contact you for any further information.
3. WATCH OUT
If the advert mentions a start date, you could state that you are available from that date, or immediately, if that is your case.
Include your name, email and contact number. (People do forget to give their contact details, no joke).
Your letter should only cover a single page. Generally, your letter should be around 300 - 400 words.
Now that your cover letter is all set, do you want to polish your CV?