>

>

>

Best Hospitality Jobs for Introverts
---
INTROVERTS IN HOSPITALITY
Whilst roles like hosting, waiting and bartending may not be up your street, there are plenty of other roles that could work for you. Why not start looking at some back-of-house or junior level roles to familiarise yourself with the team and build up your confidence? If you are someone that prefers to have less contact on a day-to-day basis with guests, why not try being a Housekeeper or a Kitchen Porter?
If you're an introvert, you may already have some distinctive qualities that are identified as assets in the service industry. Why? Well, most introverts are cautious in their decision-making, they think things through and don't rush to take unnecessary risks. You're probably an amazing listener and enjoy letting others express their own ideas, you also have a unique trait that gives others the opportunity to explore their own talents! The qualities that you may have will lead to being engaged at a deeper level with employees and customers, making them feel heard and empowered, creating superior customer service.
HOSPITALITY CAREERS FOR INTROVERTS
Kitchen Porter: The average Catering & Hospitality salary for Kitchen Porter jobs is £14,666 per year.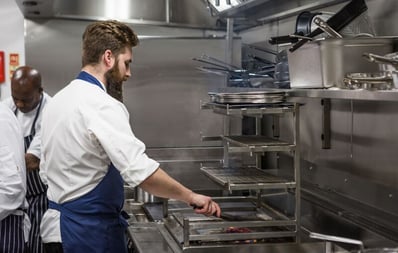 The role of the Kitchen Porter is a junior level position, perfect if this is your first hospitality role. Kitchen Porters are commonly required to wash pots and kitchen utensils and to make sure that food preparation sites are clean and ready to be used, they are the backbone of every kitchen. Sometimes they will also be asked to help with is basic food preparation. This role is perfect for introverts as it requires no interaction with guests and requires a methodical mind, making sure each plate, pot and pan is clean.
Housekeeper: The average pay for a Housekeeper is £15,260 per year.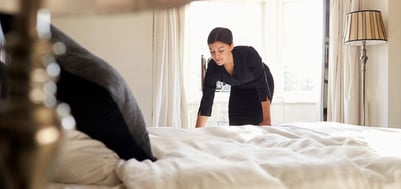 Housekeepers are in charge of all the light cleaning needed to keep a place neat and tidy. They can work at homes but also at commercial buildings such as hotels and offices, usually they will clean rooms, halls and bathrooms, make beds, vacuum, sweep and mop. This is a role very well suited for introverts as it requires a methodical mind and minimal interaction between you and the guests.

Pastry Chef: The average salary for Pastry Chef jobs is £25,000 per year.
Pastry Chefs usually work with a team of bakers and cooks to bake and decorate their food. These chefs should be organised and keep their team motivated, organised and stocked. They are in charge of bread, desserts, hiring staff and ordering supplies.

This role is another great example of a back-of-house role that could be ideal for any introverts. If you are a good listener, this could be a job for you! You will be a good listener and you will motivate your team at all times!
Private Chef: The average salary for a Private Chef is £36,649 per year.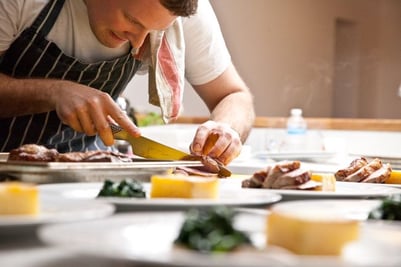 Private Chefs are responsible for preparing and cooking dishes for their employer(s). The key responsibilities include food shopping, menu planning, preparing and cooking meals. People that want to become Private Chefs will be creative and flexible as they will often work in more than one location.

Being a Private Chef, you will be working with a smaller team, an environment that introverts will thrive in.
Overall, any job in the hospitality industry could be for you! Get out there and start trying different job roles until you find the one that you like the most! If you don't feel ready to come out of your comfort zone yet, try back-of-house roles or junior level roles. Then you can work up to general assistance roles!

Want to find out about the top paying hospitality careers in the UK?