>

>

>

What hotels look for when hiring chefs
---
Do early mornings in the kitchen, cooking delicious room service, and a dining room full of guests from breakfast until dinner time sound like a dream come true? Then working for a Hotel could be the right fit for you.
We spoke to one of our Chef Recruiter Razvan-Ionut Florea and compiled a list of skills Hotels are looking for when hiring new chefs. Ready to see if they match your profile?
1. TEAM PLAYER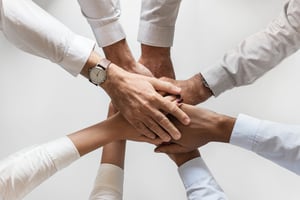 You will be able to fit in well into an existing team, you will be personable and polite to everyone from Kitchen Porters to Hotel Management. Working in a team should be nothing new to you if you have been working in hotels and restaurants for several years. You will be a supportive and integral member of the team, offering support to other team members.
2. BEING AN OUTSIDER
Do you come from an independent restaurant background? That could work in your favour as hotels will still consider your profile if you come from an independent business, in fact it can help you to stand out from the crowd.
If you haven't come from a chain, the hiring manager will see that you can bring new ideas to the kitchen. Hotel restaurants are always looking for new and interesting concepts. There is more of a chance of you getting hired if you can prove that you can bring something different and unique to the kitchen
3. EXPERIENCE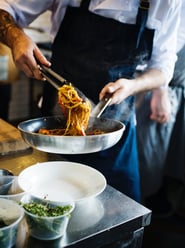 It goes without saying that you need to have good experience, this is one of the key things hiring managers are looking for. It doesn't matter how much time you've spent in a job but how much you've learned from it. The hiring manager will want to know if you have proven leadership goals (if you are applying for a more senior role) and a willingness to learn (if you are applying for a more junior role).
4. SKILLS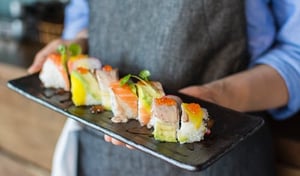 An obvious one but you have got to have amazing skills to be a chef! What might surprise you is that hiring managers aren't that bothered about the scientific techniques that have become popular on Masterchef. However, what will get you noticed is if you have skills that no one else on the team has; can you make mind-blowing sushi? Is Middle Eastern cuisine your jam? Or are you a barbequing connoisseur? All these rare skills will help to set you apart from other chefs.
Remember that each hotel is different, some might want specific training with one technique. Some good advice the Chef Recruiter Razvan-Ionut Florea told me was to take some courses on different techniques and cuisine to make yourself stand out and get noticed!
5. ORGANISATION
Can you prioritise tasks in a busy environment? You must have a proven track record of being organised to work in a hotel. Having good organisational skills is integral for any chef job; you must be able to juggle a variety of tasks calmly and professionally. Being in a hotel can be different, there are a few things to keep in mind if you are coming from a restaurant background from a restaurant, you will need to understand how to prioritise guests needs. If you are applying to be a head chef you will be able to organise your team as well as being able to organise the delivery of ingredients.

Being considered for a role doesn't just include the skills mentioned above, but also relies on other factors such as your personality, attitude and references but this article is a good place to start. If you think that you could be the right fit for the role, you can check out the latest chef opportunities below.