>

>

>

5 Cheap Eats in London – The East Asian Edition
---
Trying to find something tasty for lunch on a budget can be hard, especially if you're sick of the same meal deals. It's easy to become overwhelmed by all the chain shops and cafes! that's why we're here to break down the best cheap eats in London.
If you're lucky enough to be living in one of the most diverse cities in the UK, you have access to some delicious East Asian food out.
Here's where you can get the best noodles and dim sum without having to break the bank.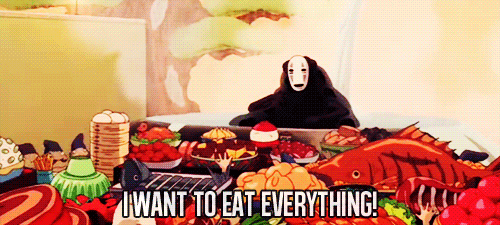 Wong Kei – Chinatown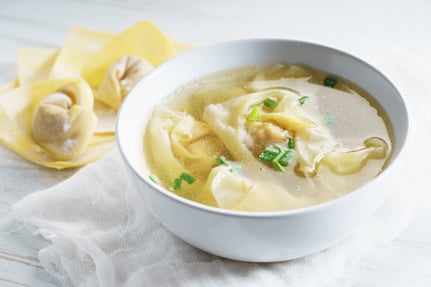 Must have – Wonton noodle soup
Insider tip: CASH ONLY
An institution frequented by businessmen and students alike, this bustling restaurant is not a place for long luxurious lunches - here, you eat quickly and GO. When you arrive you will be directed upstairs or downstairs – but if you're alone you will sit on the ground floor, normally opposite people also wolfing down soup.
Wong Kei's has a huge selection of classic Chinese dishes, but the lunch favourites are the Wonton noodle soup (just under £5) – with delicious pork and prawn wontons nestled amongst thin noodles in a comforting warm soup. They also do a £6 honey roast pork noodle soup.
Seoul Bakery – Fitzrovia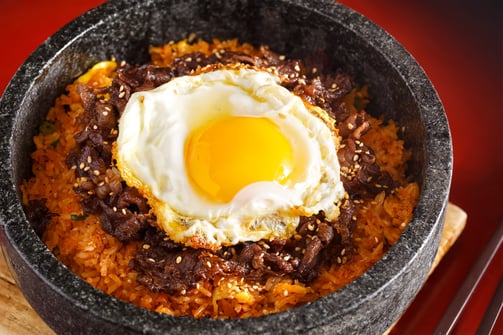 Must have: Kimchi fried rice (£5.50)
Insider tip: Go off peak to avoid queues
This is the cheapest eat on the list with your favourite Korean dishes starting at £3.50. This café is tucked away from the hustle and bustle of Fitzrovia and is the perfect place to chill out listen to some K-pop between shifts. The café is small so you might have to queue to get in, but once it's your turn you can choose from a selection of classics including Kimchi fried rice (£5.50) and Sundubu-jjigae (£5.00). This restaurant gives you the opportunity to try cheap Korean dishes alongside classic convenience store drinks for the all-round Korean experience. The walls are plastered in BTS, Seventeen, and Super Junior posters, encouraging customers to write on the walls and stick messages to any blank spaces left.
Dumpling Legend - Chinatown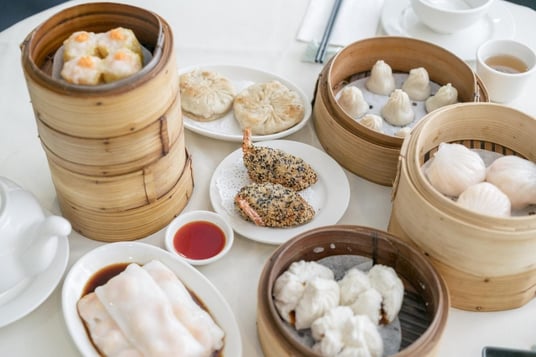 Must have: Spicy pork dumplings
Insider tip: Prices start from £3.40. Pay cash for 10% off your bill.
Catch the chefs making the dim sum through a window inside this classic Chinatown restaurant. The lunch menu lets you choose from a selection of steamed, fried and grilled dumplings filled with pork, prawns, chicken and lots more. The Siu Mai (soup dumplings) are delicious, filled with savoury pork and a hearty broth that bursts into your mouth. Use the paper menu and pencil to tick off what you want (it's very easy to get carried away!) and if you love something you can always order more later.
Banh Mi Bay – The City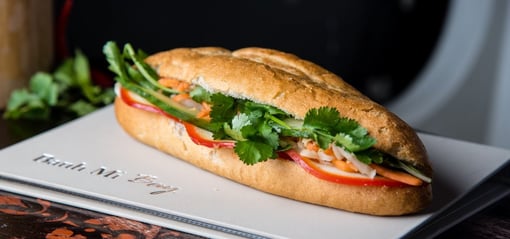 Must have: Rolled Spiced Pork Belly Banh Mi
With three locations across the city, this is the place to go after a busy shift or with friends for a cheap meal. Banh Mi Bay serves classic bánh mì (delicious Vietnamese filled baguettes) that are huge and will keep you full for hours! The tasty fillings include pork, chicken and beef and all come with a fresh salad with the option of adding more sriracha. They also have fresh spicy salads, warming rice bowls and of course Pho, perfect for a healthy lunch.
Yum Bun – Spitalfields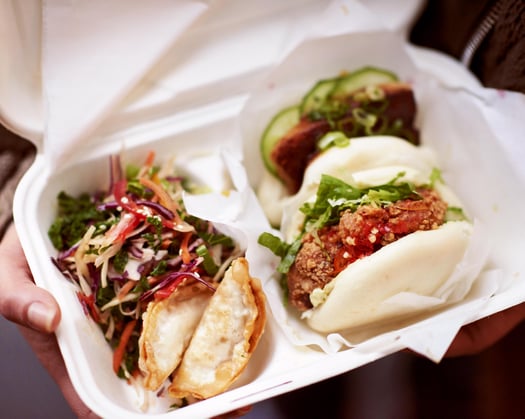 Must Have: Chicken and pork lunch box meal
Based in Spitalfields Market, Yum Bun makes delicious steam buns filled with pork belly, tofu and chicken all for £4 each! (get two for £7). These soft and bouncy buns are filled with lightly spicy meat (veggie options available), perfect for a warm and filling lunch. Worried about the buns not being enough? They can also be paired with gyoza, slaw and a broth for a £9 lunch box meal. The chicken bun is filled with tender and juicy marinated meat, crunchy salad and spicy chili sauce making this a delicious bargain! This grab-and-go Japanese lunch selection will satisfy your lunchtime cravings and put a pep back in your step for your next shift.
Want to create your own delicious East Asian food at home?
Image credit: Banh Mi Bay, Trip Advisor, Yum Bun