>

>

>

10 tips for writing the best hospitality CV
---
Advice from our Recruitment and Talent Placement experts.
Writing a good CV can often feel like a very daunting task, with a lot of pressure to stand out as the right candidate for the job! However, it can also be quite easy to write a bad CV – that'll make you stand out for all the wrong reasons…
Whether you're looking for a casual role or searching for the next step in your career, it is important that your CV always reflects the high quality expected from candidates working in any hospitality environment.
But never fear… We asked our experts in hospitality recruitment– Jess, Head of Casual Recruitment and Lauren, Talent Placement Specialist, to share their top tips and advice on what they expect when they're looking to recruit talent.
Check out their advice below and be on your way to creating the perfect hospitality CV!
Check out 'Is it time for a new job? 7 things to consider'
Stand out from the crowd
We receive a lot of CVs on a daily basis so having a CV that stands out with a bit of life and colour in it really makes a difference! Whether that be an interesting role, skill, qualification or unique learning experience. For example, if you're applying for a waiting position and have won a 'Best Waiter of the Year' competition, then make sure it's one of the first things your potential employer will see on your CV! It is okay to show yourself off where necessary.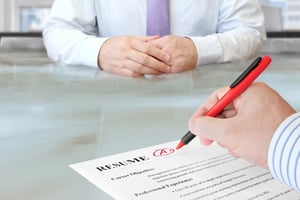 Stick to specifics
Whilst your CV needs to encompass your previous working experience, always keep it relevant to the role you are applying for and draft a few versions of your CV that highlight your strengths in various areas. Are you applying for a chef position but have also worked as a barista in the past in-between kitchen work? Even though everyone appreciates the art of creating the perfect latte, your recruiter (or future employer) won't necessarily need this information. Instead, make sure you put all your kitchen roles at the very top and add a note saying that you can provide more information about other roles.
Read the entire ad!
Make sure you read the job advert in detail and adapt your CV accordingly - attention to detail will not go unappreciated! Are they looking for someone with managerial experience? Make sure you list leadership in your set of skills. Are they looking for someone with a qualification in the culinary arts? Make sure you clearly lay out your education in your CV (qualification level, year). If you don't fit the exact bill, explain in your cover letter why you think you're perfect for the role even without a certain qualification – your cover letter will be an opportunity to really sell yourself.
Mind the gap!
An employer wants to see that you have been in steady employment. However, if there are reasons for large gaps in-between employment, please state them clearly on your CV. Have you been travelling for a year? That's fine! List it on your CV and explain in your cover letter how travelling has helped you to grow as an individual and broaden your life experiences - for example, highlight that you've volunteered for charities, or have taken a cooking class and developed some unique local culinary skills!

Take time to design
It is important that you put the effort in to design your CV to make it as visually appealing as it can be. A long essay is no use for anyone and most recruiters will not read it. A CV with a good layout shows that you have put time, creativity and thought into it and always gives you brownie points with a potential employer. So to make things simple, try bullet pointing your main duties and key skills under each job title, instead of writing a big paragraph – it'll read much better. For example, if you were a Restaurant Supervisor your skills might look like this:
Leadership

- looked after and motivated a small team, delegating tasks and duties and ensuring that they were happy and fulfilled in their roles.
Customer service

- handled all customer queries with a positive and confident disposition, staying attentive to their requests to make sure that they had a wonderful restaurant experience.
Shout about your successes
If you've made progress within a role – let us know in your CV! Don't leave out those details that show what a great employee you are. Did you begin as a hospitality assistant and made your way up to supervisor, maybe in a short space of time? Let that be known! Be proud to showcase what you have achieved.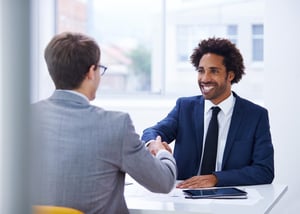 Don't skip the instructions
Make sure you read the job advert until the very end and follow the job poster's instructions. If they ask you to apply via the job board, don't send your CV to their email. Even though you may think of it as a bold move, the person on the other end may find it unprofessional and think you are unable to follow simple instructions. On the same note, make sure you send your CV in the right format - If you are asked for a Word document and you send a PDF, there's a chance that your CV is not going to be taken into consideration, so always read the fine print!
Choose your selfie wisely
Even though you can't judge a book by its cover, having a photo on your CV can be a plus when applying for hospitality roles where you are always customer facing. However, make sure you choose the right one! A photo of yourself posing in a bikini or holding a huge pint of beer are a big NO (and yes, this really happens!). Instead choose a photo where you look friendly and your best professional self.
Don't overshare...
Of course it's fundamental that you put your personal contact details in your CV (no details, no call backs or emails – and yes, we really do receive CVs without those things). However, avoid 'oversharing'. Whilst it can be important for a recruiter to know your address (to make sure you won't have to face an impossible commute) and nationality (to understand if there are VISA restrictions), your marital status and children's or dog's name aren't needed (again, this really happens).
And finally…
Check, check and check again!
It's very easy to neglect errors in your CV by not checking it over for spelling mistakes, incorrect numbers and email addresses, poor structuring etc. which could cost you a role – so make sure you check it over a few times. If you're worried, ask someone else to proofread it for you first before you submit it. Sometimes it helps to have a second pair of eyes!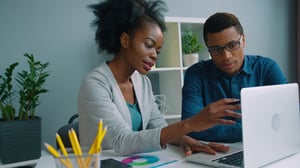 Now that your CV is ready to go, maybe you're looking for a new challenge? Or maybe you're ready to take your career to the next level with us?
Placing candidates into the best hospitality roles and helping them to progress is important to us, and our Talent Placement team could have the perfect role ready for you right now. Visit our job board and apply now!