>

>

>

How to Work Successfully with your Temporary Talent Provider
---
Through co-creation and co-operation, the greatest benefits can be gained between you and your temporary talent provider.
The labour market in the UK, and across the globe, is changing - with the GIG economy becoming an ever more relied upon and preferred working model. The model provides employers the ability to flex their business increasing capabilities at peak times and reducing costs at lower trading times of the year. For millennials it allows the flexibility they want with the ability to choose when and where they work, to try different career paths and to take more control on their day-to-day life.
One of the largest growth areas of the market has been in hospitality. It is a market constantly evolving its service standards and technology brings new ways of engaging with clients and team.
This ever-faster market brings great efficiency opportunities and ways of working; however, it also escalates the risks inherent with hospitality service and recruitment.
With 19 years' experience working and consistent change to fit current needs at the highest end of hospitality market...
...here are 7 tips to successfully engage your temporary talent support providers:
1. Discuss objectives and challenges
If you are only looking for one off support for a private event this is likely to be less relevant. However if you are looking for a long-term support partner then do be open and honest about your existing support challenges. The more your support company knows the more they can help you.
If for example you are looking for team members to join you in the long-term they can deliver a temp to perm solution for you. Alternatively, if you have a recruitment challenge for a specific skill or position they can assist you.
It will also help them if you are open about your long-term objectives for the support; do you have plans for expansion & new sites? Is the support to drive efficiencies in your business? Do you have existing team rostering & management systems in place or do you want to utilise their systems for this?
Support companies, such as ours, are focused and geared up to provide team management solutions for you, helping the overall efficiencies of your business.
Systems should work for you, driving efficiencies for both your operators and your procurement and finance teams. The more open you are the more they can find the right commercial answer for you.
2. Be clear on the work you are happy, and have the capacity, to undertake
There are many different ways of working with agencies and platforms and depending on the level of work you are willing to undertake. The more work you are willing to do the automated and less work they will do and this will be reflected in the price.
If for example you are happy to communicate directly with all team members in regards to any queries they might have, happy to have no direct operations manager to support you or resolve issues, happy to place all bookings online, confirm team members for each role and close all time sheets post-event then you can look to work with a company that offers this service.
If however you would like to be able to pick up the phone or write a one line email (or Whatsapp message) and then all aspects of the booking be looked after for you and sign-in support provided on the day, to ensure all the team are on time and look the part, this will require a different level of service and support.
It is possible, as we do, for companies to undertake both levels of service and you just need to be clear on your own expectations so that they can build the support and pricing at the right level for you.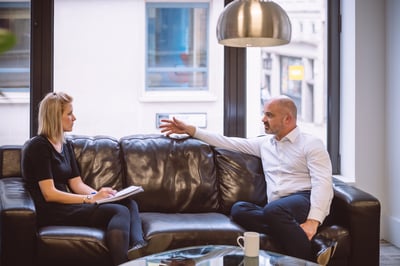 3. Be realistic in your expectations
While we, and other temporary labour solutions, do have extremely innovative and developed solutions to engage and provide temporary labour, there always has to be realism in expectations in regard to the level of team member that can be provided and the solution that can be found.
For example, if you are looking for a butler to look after your boardroom dining it is not going to be possible to find the right quality of talent paying minimum wage. Equally if your operation is outside of the city centre it will be unrealistic to expect your supplier to find a short-term and lead solution for a four-hour shift without being willing to pay travel costs and time for the personnel.
By being realistic, solutions can be found and equally budgets can be set at the beginning that will be met in the long term.
4. Be sure on vetting procedures
We all see the adverts promising candidates the opportunity to apply and find work on the same day and yet equally promises to employers that all candidates are fully vetted for their suitability and right to work. In many cases this doesn't add up.
Do make sure that you are happy they have proper checks on right to work, required training and experience and reference checking.
Equally do look at the company's specialism in the sector. If it is the case that they are a general recruiter or software company do they have the industry specialism to understand your needs and recruit the right quality of personnel to fit them.
5. Have clear SLA (Service Level Agreement) & audits
Be clear with your partner as to your expected standards and operating procedures and make sure there are clear procedures for auditing these.
For instance, if you expect all team members provided to have Food Safety Awareness & Health and Safety at Work training before working for you, do ensure this is written into your SLA.
Equally points such as expected standards of timekeeping, attendance and consistency can all be written into these, making it clear for both sides as to acceptable and expected standards.
Give forward notice (as much as possible).
6. Importance of pre and post-hire communication
With all temporary (and permanent) labour support, it is the pre and post-hire communication that will ensure a successful hire. Key aspects are:
Communicate support need, as early as possible
Clear information on the role and expectations
Clear information on simple logistics e.g. site entrance, uniform
Efficient confirmation of hours post-event
Constructive feedback as to their performance allowing the company or individual to either receive praise or improve future service
If the above all happens you will receive the right quality team member time and time again.
7. Fixed variable price model – be clear on what you are getting
Those of us who have ever booked flights, hotel rooms or an Uber, know that pricing for the same commodity can vary enormously depending on the time of day, weather, year and major events going on. When demand is high, prices will surge.
Some labour providers now operate in the same manner with hourly prices increasing at peak times. This can be simply that through their platform you need to increase the rates you are offering to team members to attract them or the support company are informing you of a need to do so on certain nights of the year.
Be clear on what model you are happy to work with and whether you can build into your budgeting increased rates at peak times of the year. There may times of year where it may not commercially sensible such as the festive season, where people are often looking for a cost-effective party offering.
Alternatively you may choose to work with a supplier who can guarantee the same rates throughout the year and built it into your SLAs, allowing you to plan appropriately.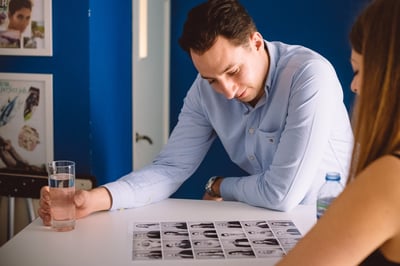 Need staff support for an upcoming event?
Get in touch - we'd be delighted to help.